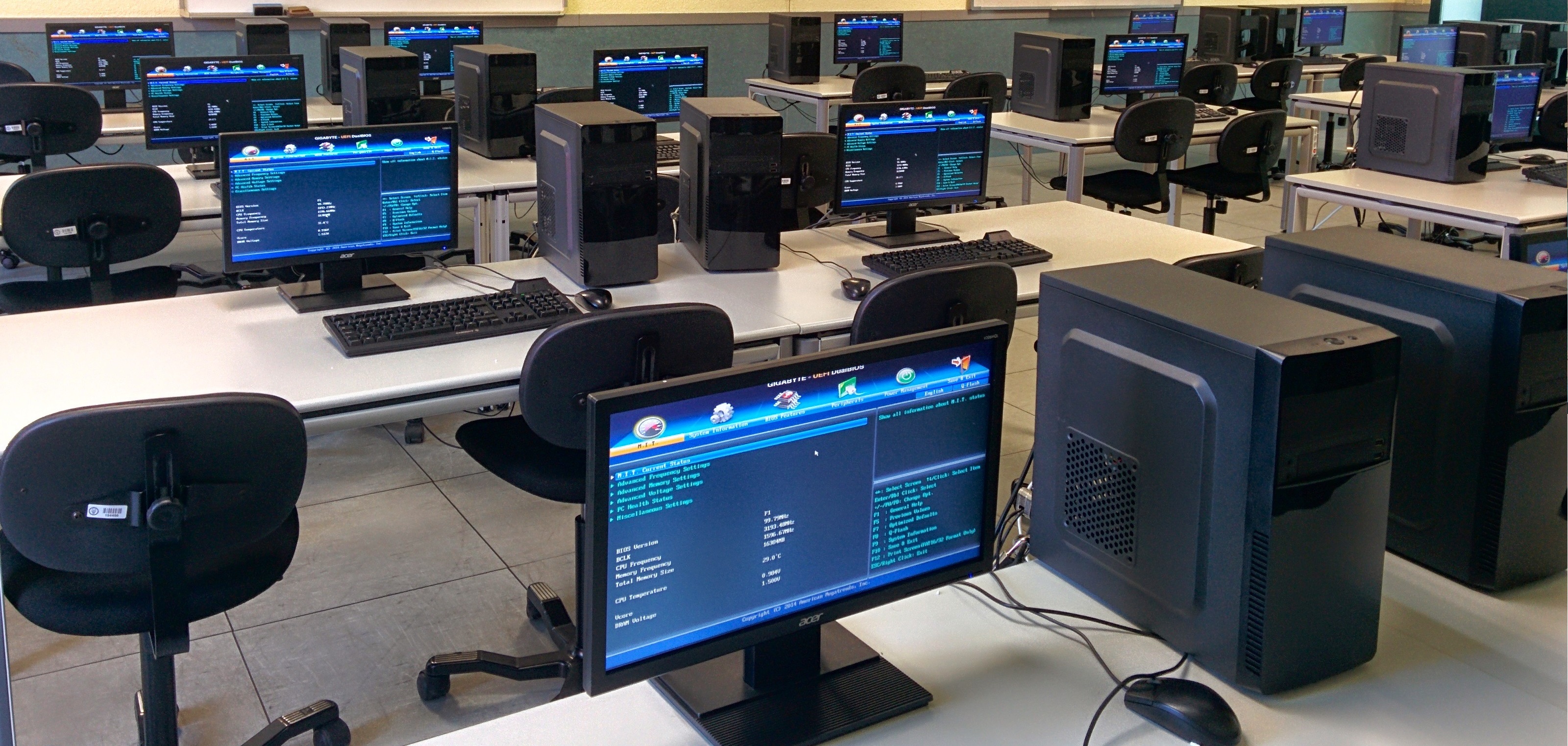 From the Laboratory we support the teaching of the Computer Department, supporting and helping students and teachers.
We are focused in:
Maintenance: checking periodically the correct working of software and hardware, resolving any kind of problem.
Students supporting: helping students to do their job properly, answering questions or resolving hardware or software problems.
Professors and personal supporting: helping to configure or repairing their computer facilities.
We also work to ensure that the department's laboratories have the most up-to-date versions of the necessary software and we check the hardware weekly so that everything works correctly and reliably.

Create your account